Introduction:
Operating limits
Mediums to be sealed,water,oil,middle corrosion liquids and other mediums including solid granule
Pressure:≤1.0MPa
Potational speed:≤3000r/min
Linear speed:≤20m/s
Temperature:0℃~+180℃(FPM)
-20℃~+90℃(NBR)
-30℃~+120℃(EPR)
-40℃~+230℃(PTFE)
-40℃~+230℃(PTFE cover rubber)
To JB/T1427-94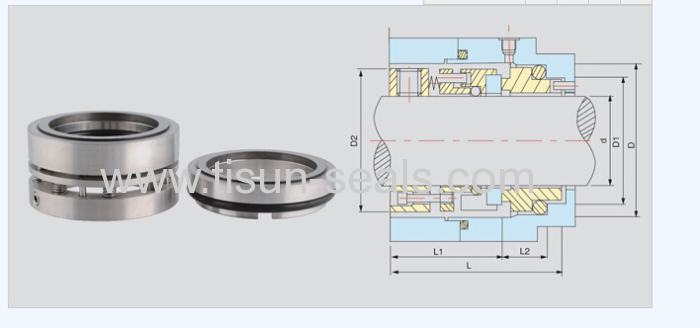 unit:mm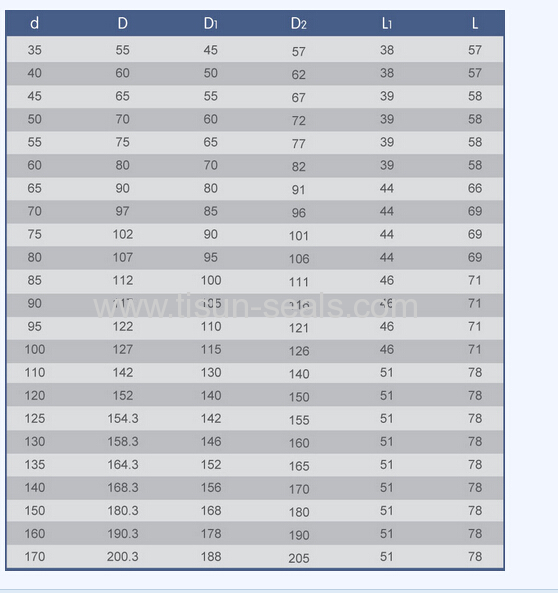 Check the wear trace, failure analysis can help the seals.
1, wear wider: indicates that there had been a terrible wrong pump.
The reason is: bearing damage;Shaft vibration or shaft deformation;Shaft bending;Pump cavitation vibration;In the coupling of;The pipe serious deformation;Seal static ring tilt.
2, narrow grinding crack: grinding crack than two sealing surface minimum width narrow, this shows that overpressure sealing, pressure or temperature deformation of the sealing surface.
3, no grinding marks: sealing surface is not adhesive.Check whether spring compensation institution such as sliding or hampered.